Blaze Of Remedy's Sheila TH
Missouri Fox Trotter stallion at stud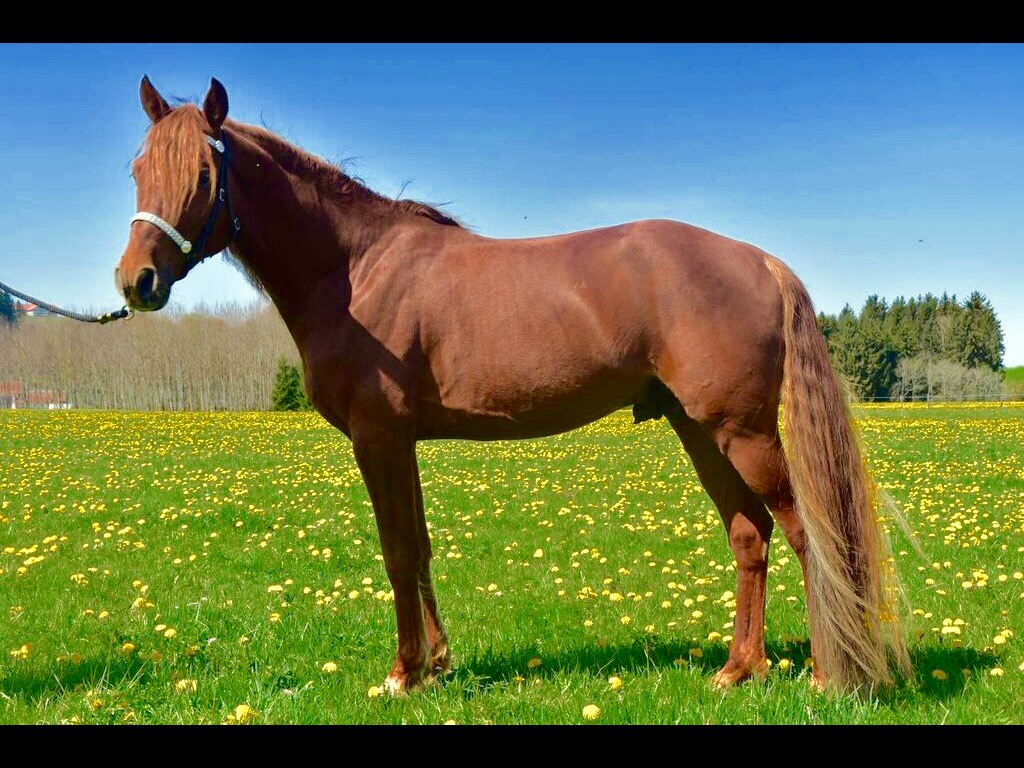 Born: 01/28/2013
Dam: Remedy's Tequila Sheila
Sire: Jester's Charming Legend
Breeding suitability test
currently appendix for stallions
DNA tested
PSSM: n/n
artifical insemination: not yet
Blaze was born in 2013 at our barn and has been in training under saddle since 2017. His friendly character in dealing with people and fellow horses as well as his bloodline induced us to keep him as a stallion. He is integrated in a gelding herd and since spring 2017 in breeding service. On May 10th 2018 – fittingly for Father's Day – his first daughter was born.
As the grandson of "The Remedy" and son of "Chester's Charming Legend" he inherited promising genes. As a young horse he has already showen rhythmic, harmonic and spacious gaits.

On his first show as a 5 years old horse he was his best behavour and knew how to behave – even with other stallions in the arena.


At the virtual tournament of EMFTHA in summer 2020, he was – ridden by Johanna Merk – the most successful horse-rider-pair of class II.

Because of his great willingness to learn, it is a lot fun teaching him new things. It is a pleasure to be on a trail ride with him.

His conformation was awarded with the mark 6,58 at the EMFTHA breeding show 2018.

Unfortunately, due to the Corona pademic, it was not possible, to present him again at the breeding show in 2020 for the examination for breed certification.

In the meantime, he has got one-, two- and three-year old offsprings.

So far he has reliably passed on his external appearance to his offspring. Therefore Blaze is extremely suitable to add size and ease to the characteristics of the mare.